Love Your Listing Agent! (Yes It's Possible)
ALL WE NEED IS ONE WEEK!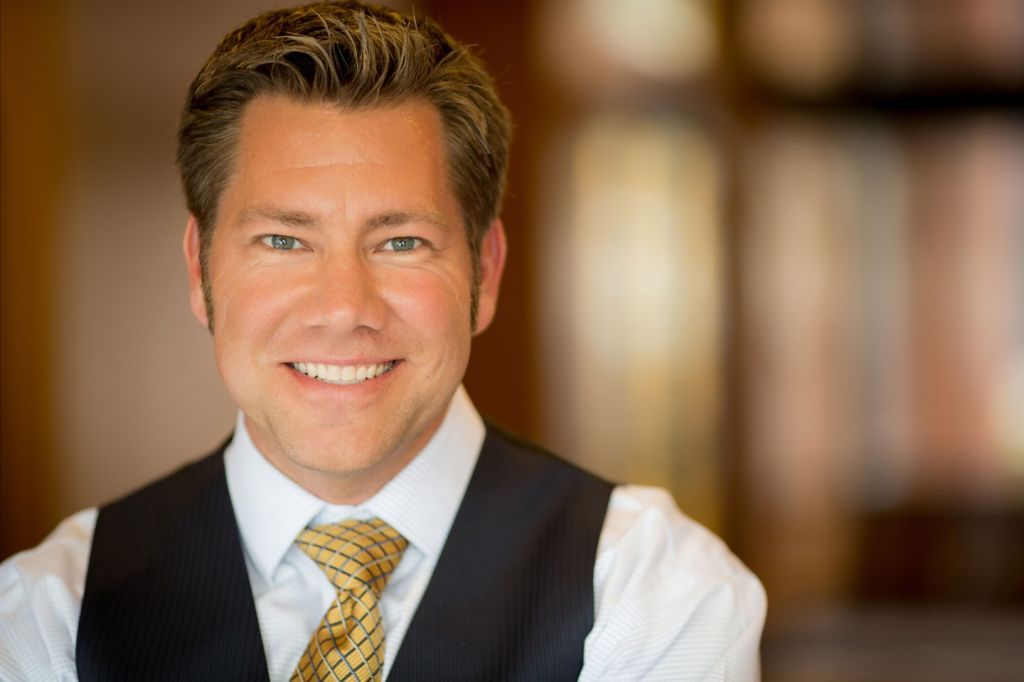 While the typical listing agreement is 6 months long, you have the option to FIRE US anytime after 1 week if you are not happy. There is no cost or obligation to cancel our agreement. We are that confident you'll love working with us!
Make your Colorado home stand out with The Slivka Team!
Today's technology makes it easier than ever for consumers to view any listing on the market. As agents, we can enter a home into the MLS (Multiple Listing Service), click a button, and watch it automatically appear on Zillow, Trulia, etc.
Unfortunately, that can also make it harder for Buyers to distinguish one listing from another. After a certain point, they all tend to look the same.
We wanted The Slivka Team listings to stand out from the crowd, so we decided to keep pushing.
The following is a quick breakdown of how we do it:
Professional Photos
If there is one thing we know for sure, it's that Buyers LOVE looking at great pictures of homes.. and lots of them!
Every listing we take to market receives professional photography. We use these photos EVERYWHERE. Facebook, BuywithBri.com as well as our aggressive Direct Mail campaigns.
We've partnered with the right pro photographers to make sure our listings have every advantage we can provide over the competition and their listing is shown in it's best light.
Property Stories
Your home is special, so the way it's presented should reflect that. There is our way and a wrong way to describe a property:
The Wrong Way:
You don't just have a "4BD 2.5BA w/fnshd bsmnt". 👎🏼
Our Way:
You have a meticulously maintained, beautifully appointed 2 story home boasting over 3000 square feet of living space .
You can enjoy cocktails on the oversized back deck while taking in the panoramic views of Pikes Peak and the entire front range.
Your kitchen is an entertainers dream with granite slab counters and luxury level appliances.
The extra room above the garage offers endless possibilities, from being a lady lair, to a man cave, to a nearly perfect playroom for the kids.
If Buyers hear your home's story, they'll fall in love with it too.
We'll tell them that story. And we'll make sure they know what makes your home so special.
Our Fully Integrated Website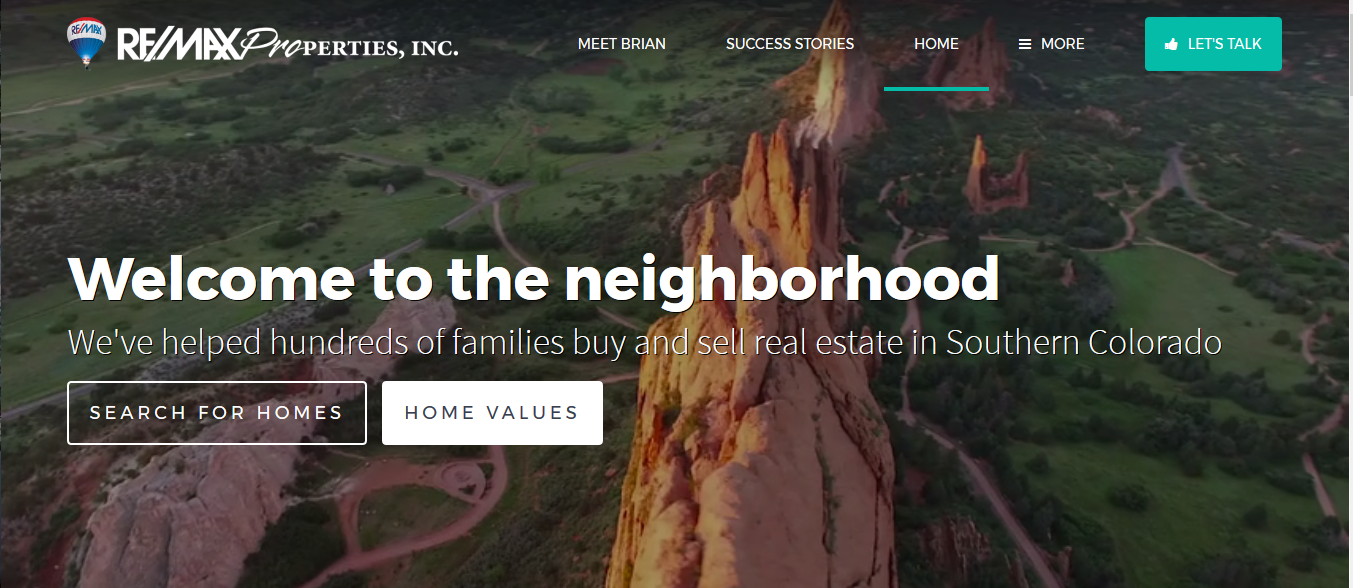 The biggest reason we're able to tell your Property Story is because we can control the presentation of it on our website.
The MLS, listing portals, and most broker sites all pretty much follow the same standard formatting. We're not given the freedom to change too much on sites we don't control.
On our website at BuywithBri.com, the shackles have been released and we're free to show your home the way we envision it.
Facebook Marketing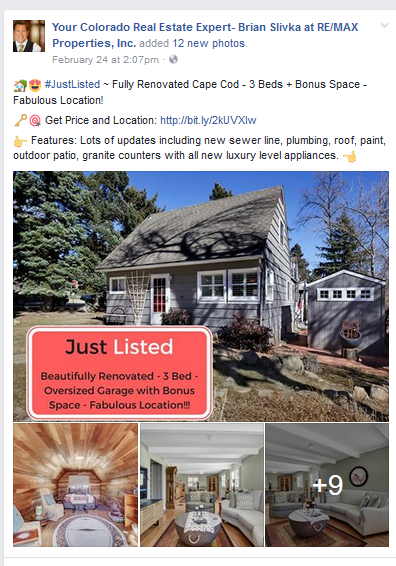 It's been said that Facebook is now bigger than Google!
Knowing this coupled with our experience in using Facebook's advanced targeting technology we strategically place your home in front of thousands of people who we think would be the most likely candidates to buy it.
Our extensive experience in creating compelling Facebook ads of your home causes many of those targeted buyers to look, like and share your property. These leads are then captured by our proprietary, mobile friendly website and added to our ever-growing database for us to follow up with.
We understand people don't go to Facebook to buy a home. But we know the people who are buying homes ARE on Facebook.
More than once, we've heard stories like: "We weren't looking to buy a home, but we saw your gorgeous listing on Facebook and realized we had to have it".
Come join the fun and give us a "Like".
Read Actual Client Reviews
We take great pride in delivering a high level of service to our clients that not only meets their expectations but exceeds those expectations. But don't just take my word for it, read what our clients have to say in their own words.
Results = Unique Buyer Lead Generation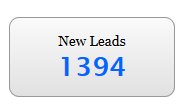 But what you really want to know is: Does it make a difference?
You betcha.
1,394 Colorado Springs home buyers filled out info requests directly on our listings from Facebook.
With more than 50,000 Facebook page views in 2016, our

Featured Facebook Listings

gave our Sellers an incredible advantage.
That's why:
More than half of our listings sold within the first 30 days.
95% of them sold at, or above, the list price.
The Bottom Line
Our clients benefit from expert market knowledge, dedicated service, and unparalleled results. In fact, over the past 15 years we have helped hundreds of families buy and sell properties in the Colorado Springs area. Buying or selling a home is a Big deal and we're here to help you smoothly navigate the process with as little stress as possible.
Sell Your Home
Are you ready for the next step? Are you ready to love your listing agent?
Call: 719-590-4791 | Email: [email protected]
Let's Get Started