April 2023 - Colorado Springs and the Pikes Peak Region Monthly Market Update
SPRING IS HERE!!!
If you're thinking about buying or selling your home, understanding what's going on in our local real estate market is vital.
Being aware of the data such as the average sales price, the number of homes sold, and average days on market will arm you with the knowledge you need to create a winning strategy to meet your goals.
The monthly market update showcases everything you need to know about local real estate trends over the last month.
Don't forget to take a look below the stats to see my take!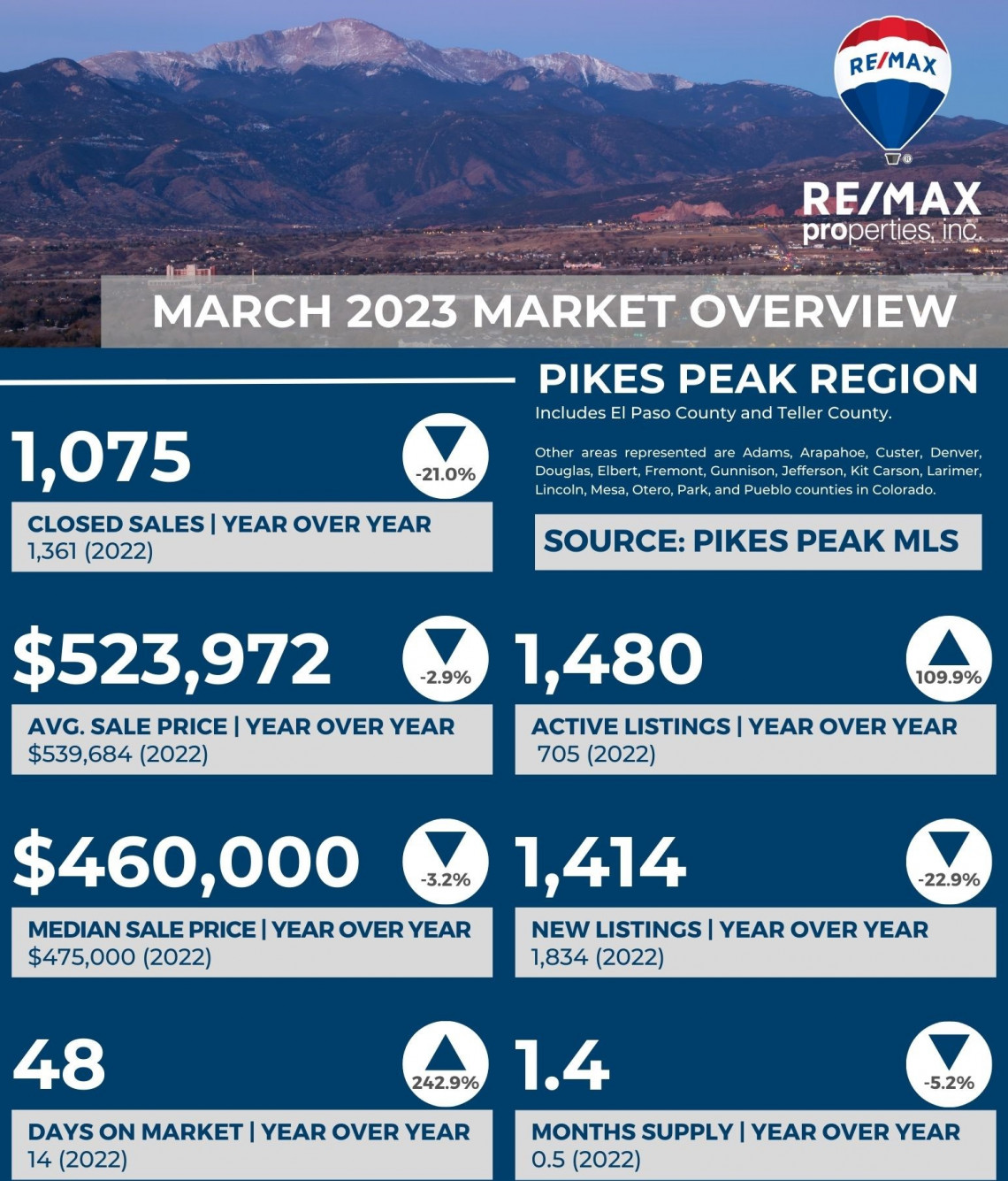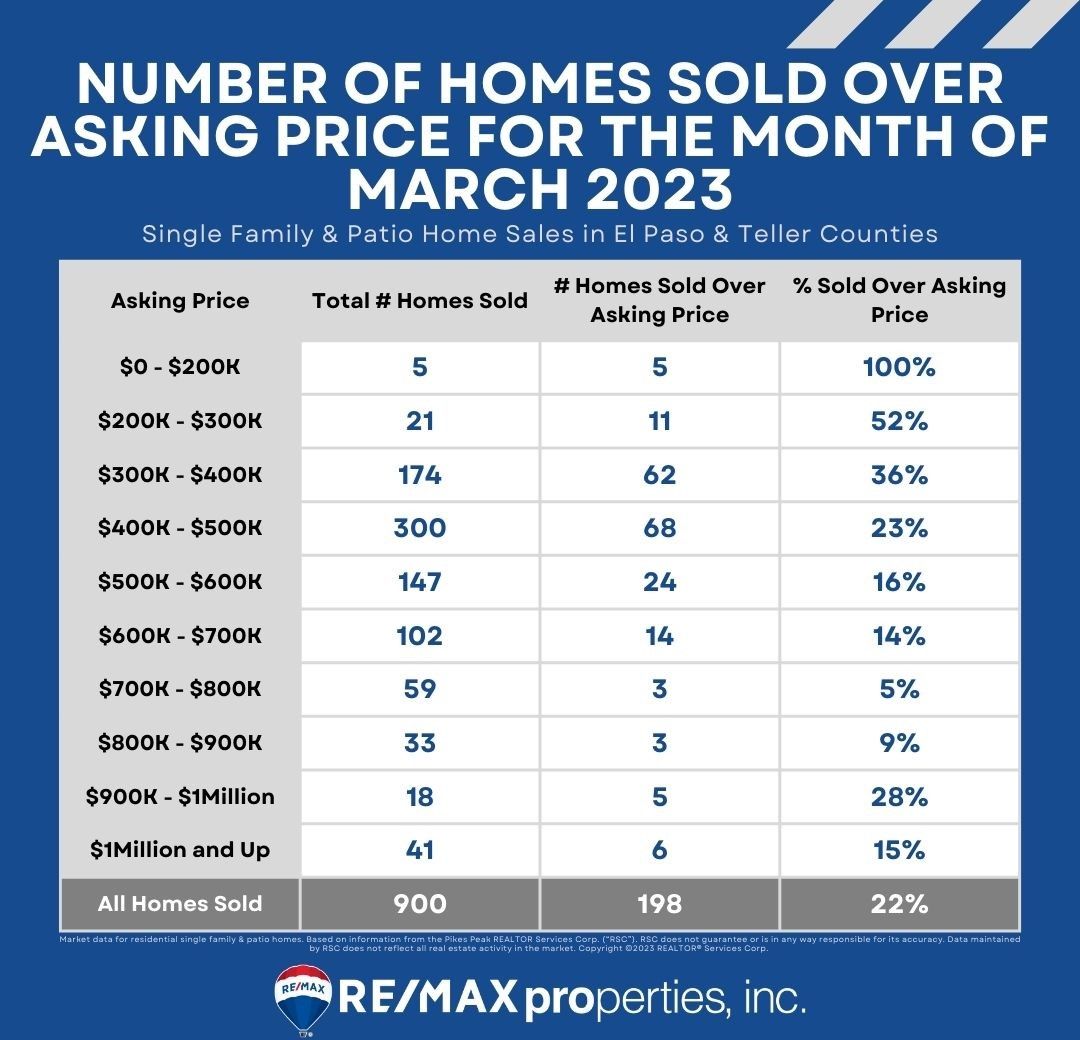 Brian's Breakdown:
Hey folks, Brian Slivka here, your trusted Realtor in the Pikes Peak Region. March proved to continue to be a wild ride in the real estate market, but one thing's for sure - homes that are priced right and in proper showing shape are still selling - quickly - and with lots of competition!
Inventory is still relatively low, which means that the competition is high for those who are in the market to buy a home. The good news is that interest rates seem to be lowering (as of April 13 we saw the lowest interest rate on a 30 year Conventional mortgage in 5 months), albeit still somewhat volatile. This is great news for buyers who have been holding off on purchasing a home due to high interest rates. It might just be time to get back on the hunt.
One thing we're seeing more of in this market is homes that are selling over asking price. In fact, 22% of homes that sold in the Pikes Peak Region in March sold over asking price! This is great news for sellers who are looking to get top dollar for their home. But again, don't be fooled! It will take some effort and the right marketing to produce results that you deserve.
As always, it's important to price your home right from the start to ensure a properly timed sale. And, if you're in the market to buy, be prepared to act quickly and make competitive offers.
If you're looking to buy or sell a home in the Pikes Peak Region, don't hesitate to reach out to me for expert guidance and advice. Together, we can navigate this ever-changing real estate market.
Curious about how your home's value has changed?
We will gladly prepare a Comparative Market Analysis for you so that you are armed with the most current information.
Get Your Report